The Jeffery family has been in the auto painting and collision repair business for over 38 years. They started as a MAACO franchise in April of 1985. Marlene, the matriarch of the family wanted a business to supplement the retirement of David Jeffery and a new career for their oldest son, Scott.
Scott had been in the construction trade since 1978 and left at age 24 to start in the family business. He and Marlene attended MAACO training in King of Prussia, PA for a month, and then within 6 months were up and running with the franchise. Much of the continued training was on-the-job, and they have run a successful franchise ever since.
In 1992 Scott and his brother Kirk decided to open an additional shop in Vacaville, CA and ran that until 2002, when they sold it to another franchisee. In 2006 they took over a failing shop in Redding, CA, and built up the business until 2010, when they again sold to another franchisee. They have learned that the Santa Rosa shop was their bread and butter and have since decided to dedicate all of their attention to it.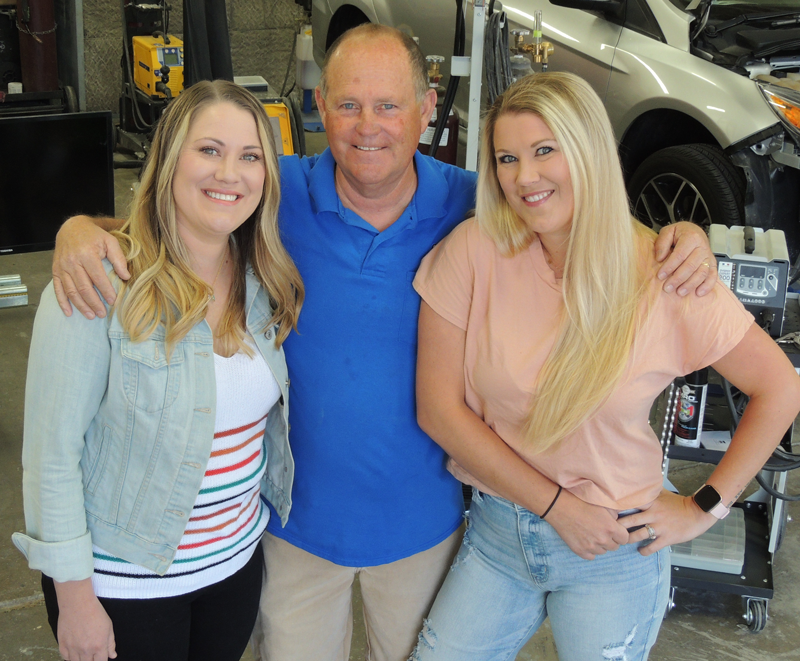 The business has continued to remain in the family, and now Scott's two daughters are working alongside him. Krista is the bookkeeper and office manager, and Lauren is the insurance specialist and production manager.
On August 5, 2020, the family will be operating as an independent body shop. The new name will be Sonoma County Collision Repair, and they will be continuing the quality work for which they have been known for the last 38 years.